I turned 30 last week and figured I may as well go north far enough to ski. It's been hard to get out much with the conditions down here and one of us also has the
Birkie
looming over her head... We considered Ironwood, Giant's Ridge etc. etc., but wound up settling on Duluth. In the end, the variety of activities, good food etc. made it an easy choice. There are just so many places in Duluth to explore and all within a short drive of the Super 8.
As soon as we left Friday am I realized my windshield wiper was broken! Luckily we were able to get it fixed during lunch and a stop at
Pierce
. It was nice to see Bart and look around in there as I haven't been back for years and used to find myself there multiple times a week. Got in a quick xc ski at
Hyland
then headed north before the rush hour rush. Then as soon as we got checked in it was time to head to Spirit Mountain.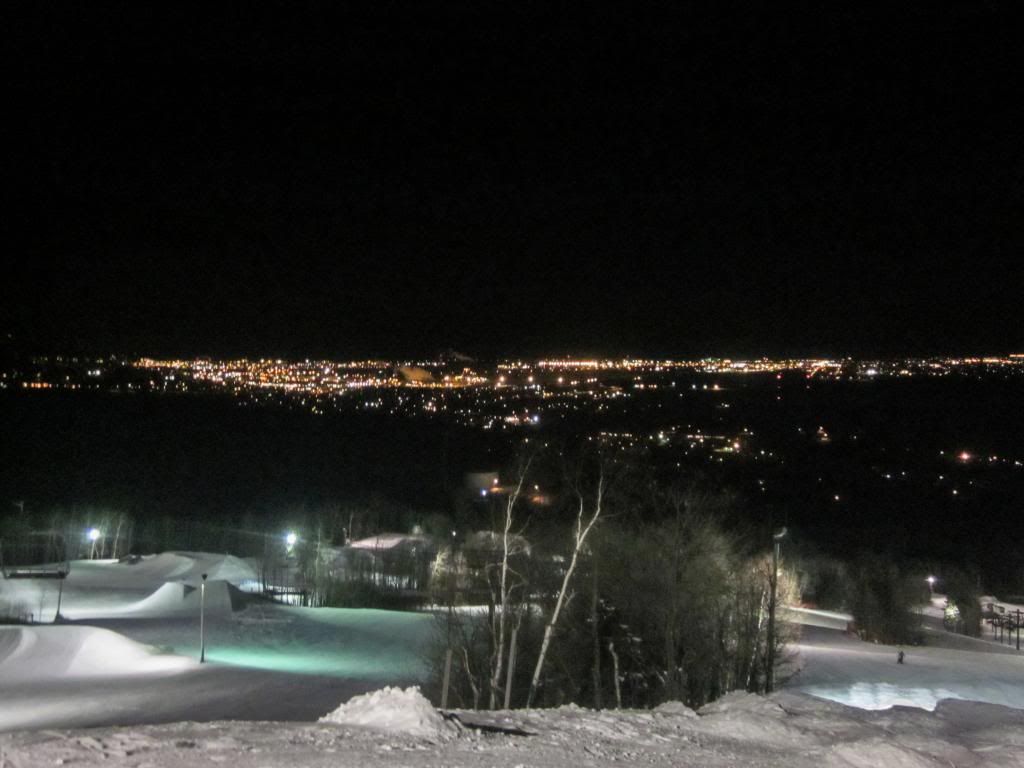 My knee held up pretty well and I had a good time skiing. They started closing down too soon!
Oh well, off to the hot tub and then
Fitger's
Brewhouse.
Sunday we rode in
Hartley
Then rushed to the Aquarium.
Just after dark it was time for xc skiing at
Lester
under the lights. I easily had the best time I've ever had on xc skis! So much fun in the dark on those trails... nice long climb that I could work up followed by a long wicked fast section back down and repeat. Skate skiing is growing on me. By that time I'd worked up quite an appetite for another Fitger's restuarant the
burrito union
, I highly recommend the burrito union.
Managed a little earlier start Sunday and headed right up to
Piedmont
for some more fatbiking and xc skiing. The riding here was pretty gnarly as it was mostly on trails packed just by a couple of snowshoes or a single snowmobile. It was a lot of fun and a good challenge!
The skiing was OK- only a tiny loop is wide enough/groomed for skate skiing and there were too many leaves in the classical tracks for Kim's liking but it was still really fun.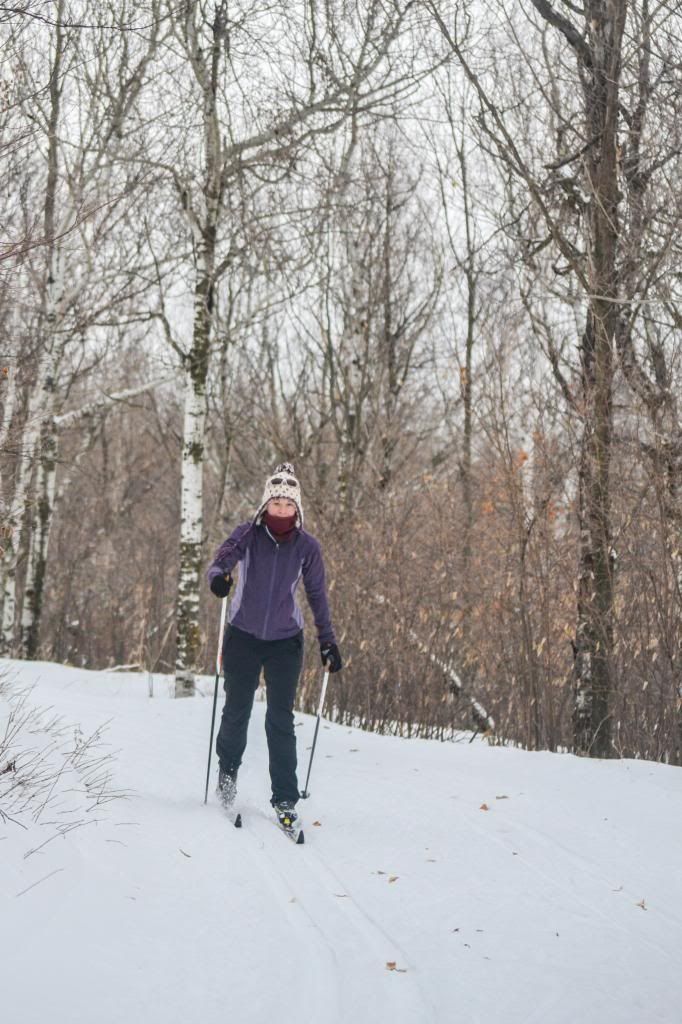 then it started to look like this...
and then it snowed so hard that I didn't consider taking any pictures and we went to
Grandma's
and then went home.
Where I was greeted by three miles of this...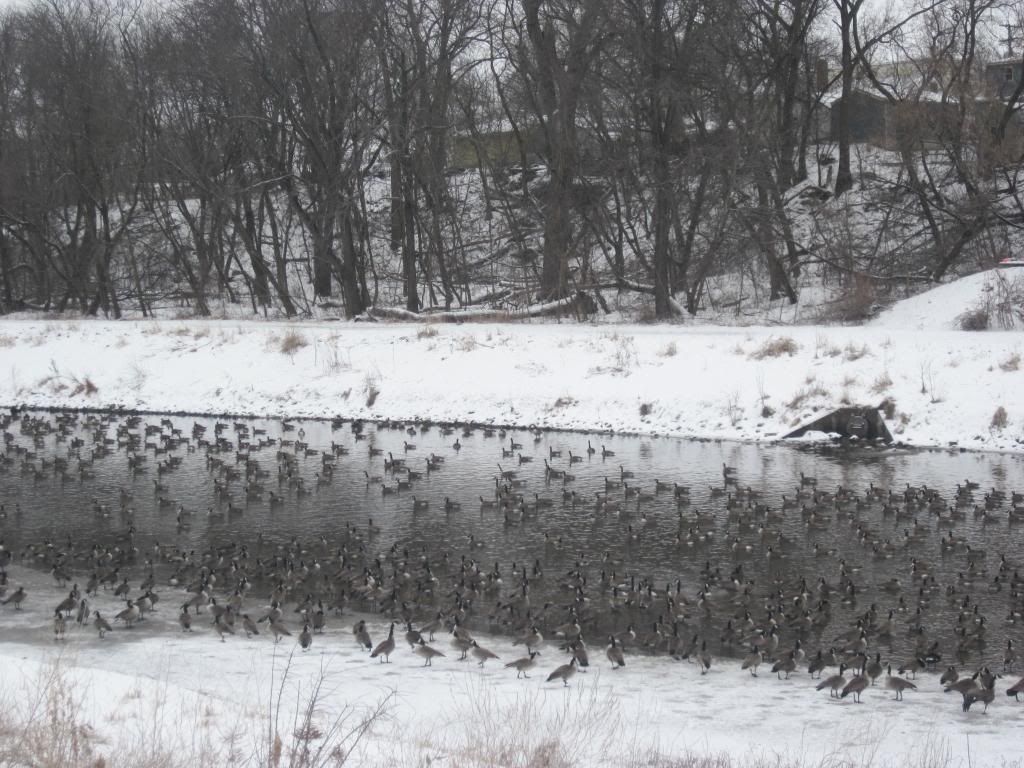 with no signs of
bird abatement
and by snow that was more like ice...
Hope you had a good weekend.